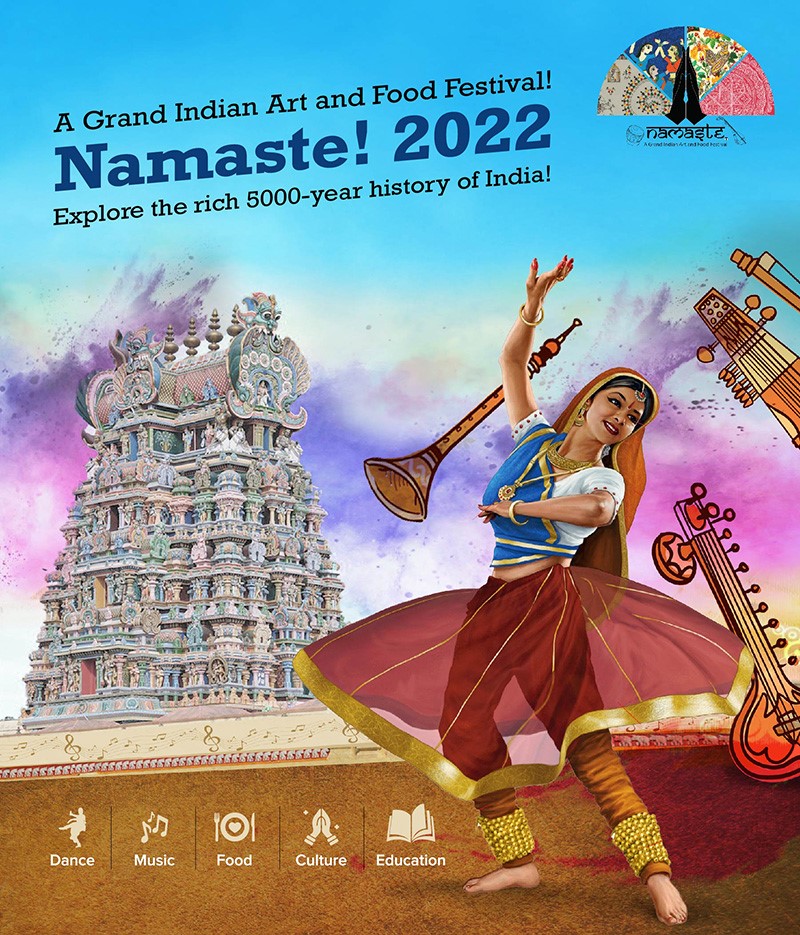 Namaste! A Grand Indian Art and Food Festival
Get a glimpse into the rich 5000 year old Indian culture and heritage through our curated Indian music and dance performances showcasing the breadth and diversity of India.
Watch up close demonstrations of art, dance, fashion, culture, food, musical instruments and music. Enjoy a dining experience from different states in India, the likes of which you have never seen and end it all by shopping at The Grand Bazaar. 
Family Friendly
100 youth performers under 21
100 adult artists
Multiple large-group high-intensity performances
Up close performances and demonstrations
Arts and culture demonstration booths
Food, Desserts, Drinks @ Cuisines of India
Shop @ The Grand Bazaar
Fashion shows
Heritage Walk
Yoga and Mindfulness session
Bolly-Jazz dance
World Music Fusion Ensemble
"Dance the evening" to Bollywood DJ